Dragon's Lair Beads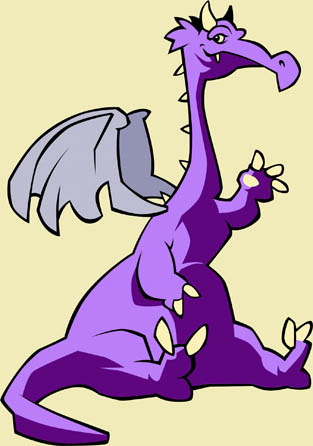 Find us on Facebook
www.facebook.com/pages/Dragons-Lair-Beads/176724839039817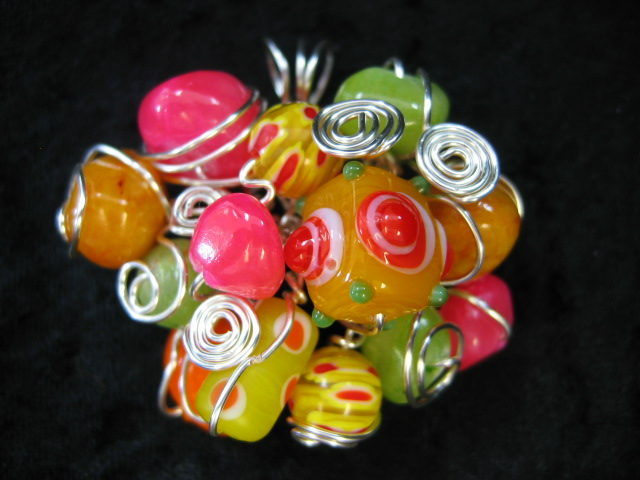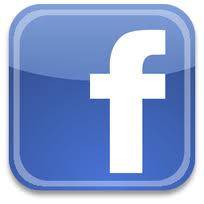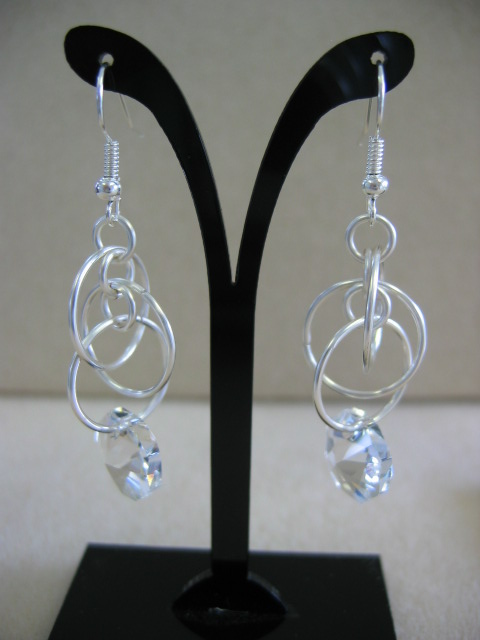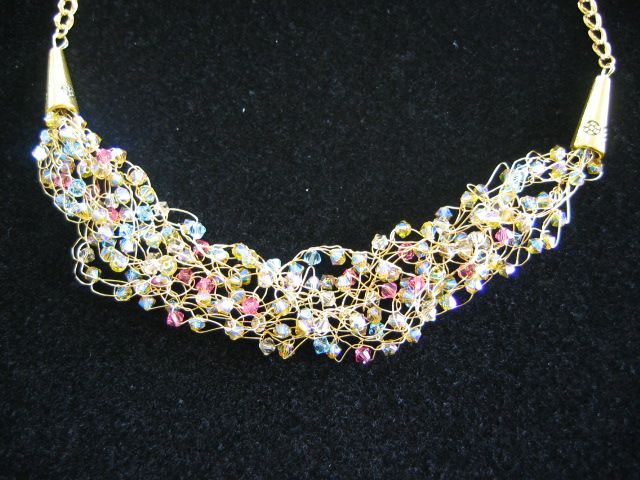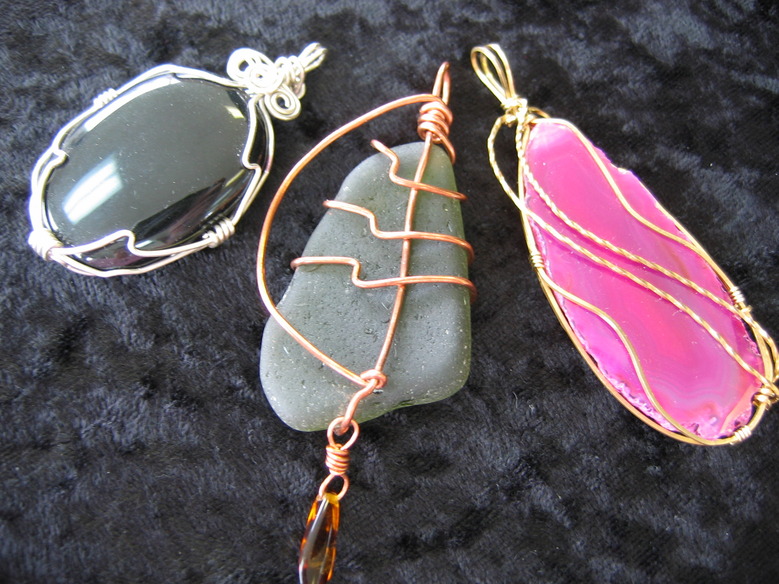 Jewelry wire is a must have for wrapping beautiful stones and pendents. Earrings, necklaces and bracelets can all be made using wire wrap or wire crochet techniques.

We carry both Parawire and Artistic Wire, they both are great to work with and of equal quality.

Wire comes in a variety of gauges or thicknesses. The most commonly used range between 28 gauge, which is very soft and easy to bend, and 14 gauge which is much heavier and useful as a support for your project.

16g and 18g wire are used for building frames such as a bracelet cuff or wire collar.

20g, 21g, and 22g are strong enough to give structure such as in wire wrapped pendants and yet still soft enough to easily bend to your will.

22g, 24g and 26g are good for supporting beads and stone on a cuff or collar. They are easy to bend and most beads will slide on nicely.

26g and 28g are great for wire crochet and Viking knit. They are fine enough even for pearls and can be wrapped tightly around frames.

30g, 32g and 34g can be used for knitting and Kumihimo. Very fine and flexible.
Jewelry wire comes in a selection of colours not just gold, silver and copper but yellow, green, purple and orange just to name a few. Some of the colours are shiny while others are matte. This wire is a copper based metal covered with a permanent coating.

What Can you Do with Wire?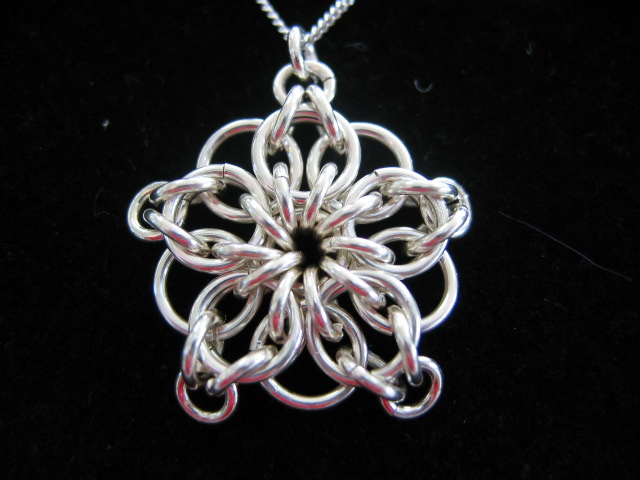 Make jump Rings
18g and 20g work best here.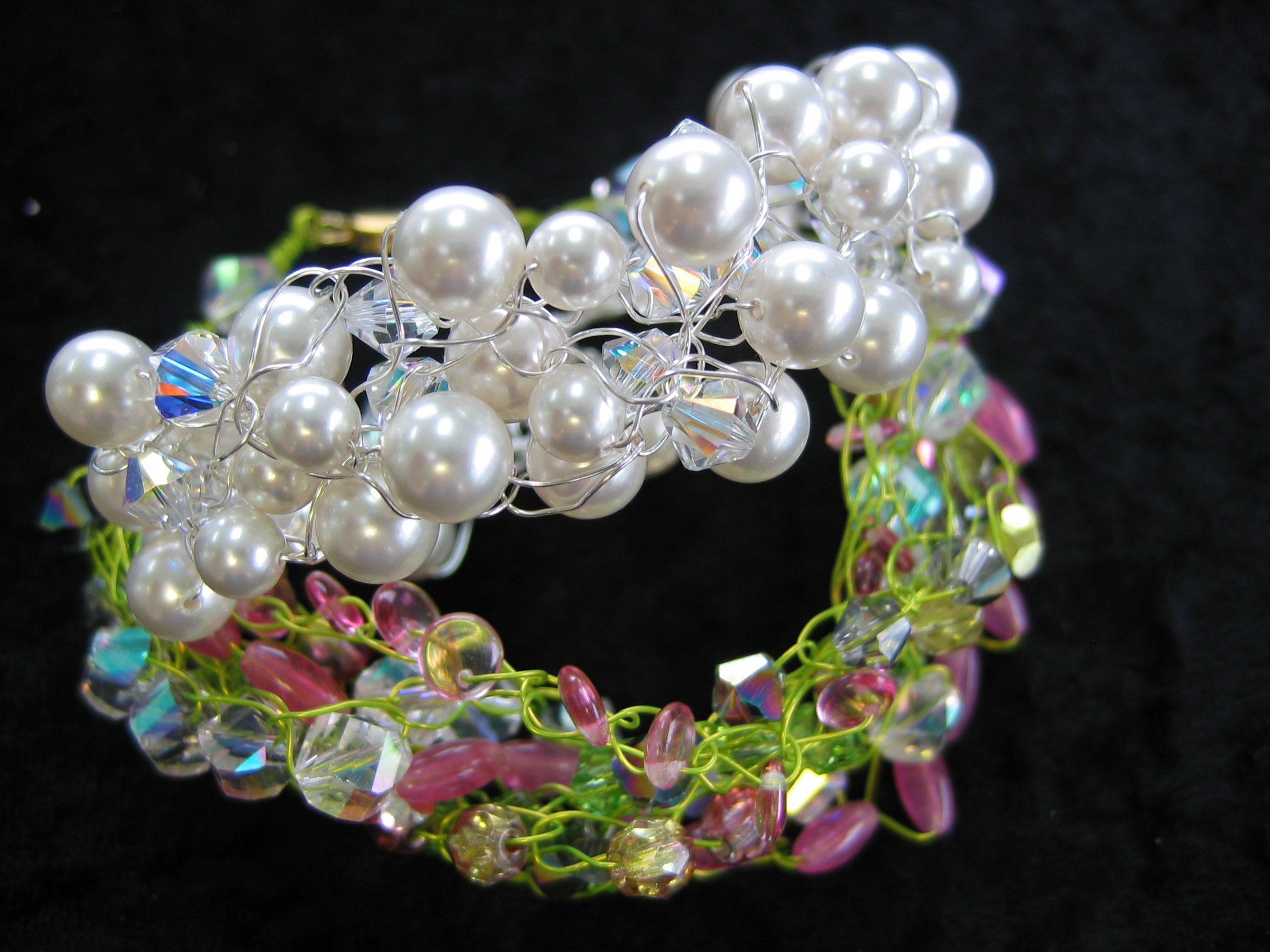 Wire Crochet
26g and 28g work well here.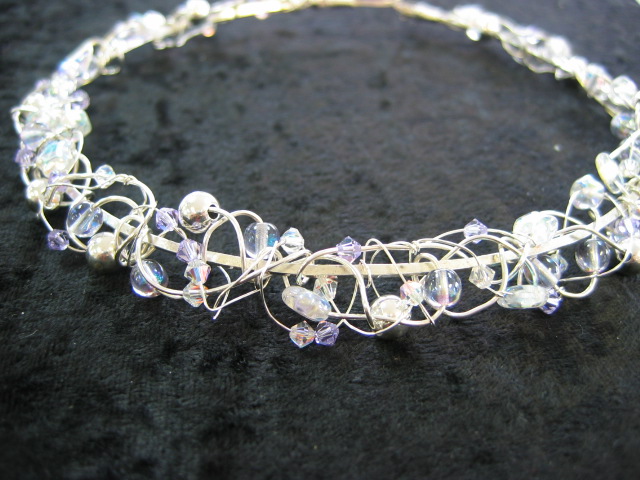 Wire Wrapping
18g for the frame and 20g for the wrap.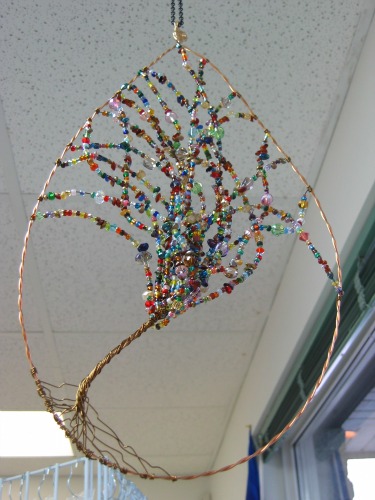 Have Some Fun
This is a big tree of life, it usually hangs in my garden.